So What Can An Advertising Agency Like Silent Partner Media Do for Me?
The best way we've found to describe the advertising services we provide is to try to paint a picture.
Does this Sound Familiar?
Imagine you're a business owner. You have a product or service that you believe is valuable and that you know consumers can use. You're also smart enough to realize that while it's important to know you have a great product to offer, what's most important is to understand you need customers to know you have a great product."  
That's where an advertising agency like Silent Partner Media comes in. You know "of" advertising and you have some idea of how it might look. You may even have tried to advertise in the past and can admit it felt a bit like you were simply throwing out a message into a dark void of media options hoping the effort might bring in new customers. Perhaps it's because you did not go into business primarily to research and learn about the complex world of today's media. Instead of having a robust marketing strategy, you had something equivalent to an expensive game of "pin the tail on the advertising donkey."  
Don't Feel Bad...You're not alone and we see it all the time. The good news is we can help!
Our goal is to come alongside you and meet you where you are. We work with you to build an affordable advertising plan that gets you results.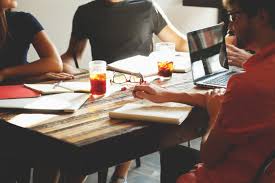 What exactly does that mean? Glad you asked!
It means we will meet with you and your team to understand what you're trying to do and come up with a plan to get you there. We will meet with you to answer questions like:
To see more information on the services we provide click on the links below.
When it comes to marketing and branding, there's no one I trust or respect more because I know her [Brennan's] approach works. Many clients, large and small, over the years have benefited from her work ethic, creativity and keen eye for detail. She's developed a reputation in our professional community that only comes to those who get results.
Jay Endicott
Executive Director of
Production Manager, WRLH-TV
2986 Willow Trace Lane
Sandy Hook, VA 23153
804-316-5584